I'm doing a test installation of BizTalk Server 2016 with high availability in Azure and for that, I need a domain controller to join the BizTalk and SQL Server virtual machines and also the user and service accounts. To do this, I used some of the PaaS capabilities of Azure by creating a new Azure Active Directory and a new Azure AD Domain Services, since I didn't want to create Active Directory servers for that.
The problem
After doing these creations I've been struggling the past couple days trying to understand why when trying to add the machines to the domain controller, I was unable to do it since I was receiving an error message saying that the password of the user account I was using was wrong, which I knew it wasn't.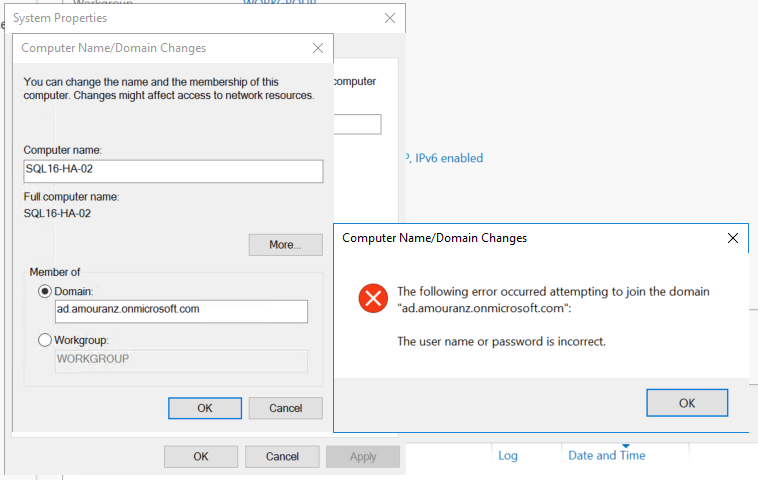 The solution
After doing a lot of research, I finally found what was the problem in this document.
So, if you create the account before the Azure AD Domain Services, you need to change again the password to enable the password hash synchronization to be sent to the Azure AD Domain Services.
After changing the password of my domain admin user, I finally could join the machine the Azure AD Domain Services as it shows in the picture below.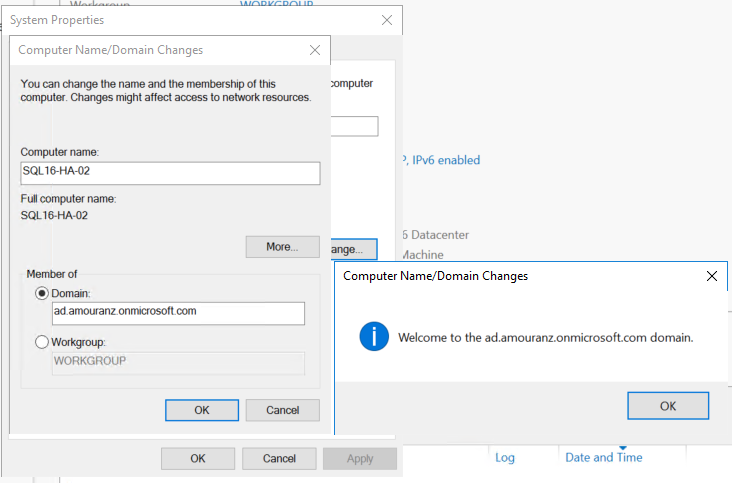 Summary
Now finally I can focus on what I really want that is the BizTalk High Availability configuration and not AD issues. 🙂
I'll post about this installation and configuration of BizTalk in High Availability very soon, so keep following this blog.